The Ideal Workplace Atmosphere
Training system for managers and workers to generate the most productive and healthy
working environment. You may find further information on our website: www.tiwaproject.eu
Many full-time employees spend more of their waking hours with co-workers than they do with their
spouses and families, especially in team environments. It is unavoidable for employees to eventually
develop personal relationships among themselves in addition to their formal co-worker relationships.
Working with people you like to spend your time has a strong influence for the wellness in the
workplace, health, labor environment and, of course and in a mid-long term, productivity, which at the
end reinforces the stability of jobs, and above all willingness to learn and improve basic skills and
competences.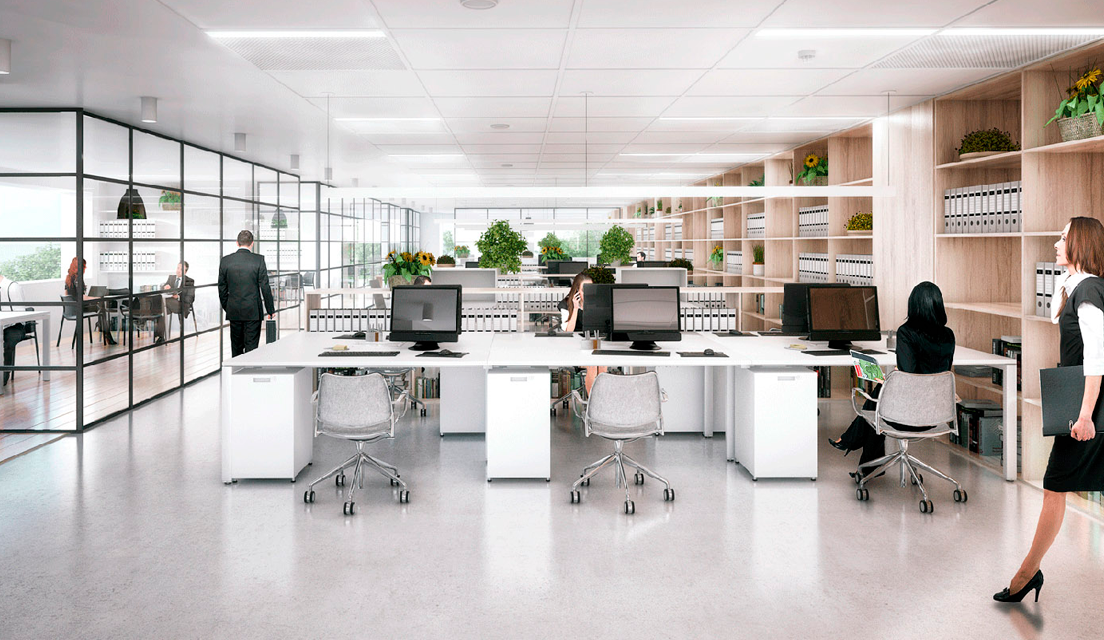 Who is responsible of generating that atmosphere? Obviously, it is a work in several directions.
Relationships between employees and management are of substantial value in any workplace.
Human relations are the process of training employees, addressing their needs, fostering a
workplace culture and resolving conflicts between different employees or between employees and
management. Understanding some of the ways that human relations can impact the costs,
competitiveness and long-term economic sustainability of a business helps to underscore their
importance.
Thus, this task affects the company in a 360 degrees analysis, and all the actors in the working
process are implied in the achievement of the desired environment, from the leaders, managers and
directors to the basic workers. Thus, all of them should be aware of their possibilities to build a
positive and creative atmosphere, each one from his/her particular point of view.
Taking these facts into account, TIWA aims at helping European companies, SME, entrepreneurs,
leaders, managers and workers in general to generate a healthy working environment, creating a
framework of fellowship and human relationships between the different levels of the company. This
will enable productivity, health in the workplace with the reduction of illnesses and injuries and, then,
of absenteeism. As a results TIWA promotes developing basic skills and key competences,
especially of low-skilled employees. TIWA wants to provide high-quality learning opportunity for
employees to be better co-workers, but also wants to show managers the lines to follow in order to
create the best atmosphere in their companies.
The project consortium is composed of six organisations from five different EU countries (SL, BG,
ES, IR and CZ) and shows cooperation between new and old European Member States. A
comprehensive partnership has been established, consisting of a solid group of training companies
with long experience in the implementation of in company programs, some of them with a solid career
in European projects (such as our coordinator, Ljudska Univerza Velenje, Defoin, Impro Institute or
Bulgaria Training) and some newcomers, such as I&F (which is building a recent but solid
international career) or INDEPCIE, one of our Spanish partners which will have its first experience in
Erasmus+ projects.
To achieve the objectives of the project three Intellectual Outputs will be developed, tested and
multiplied: the 'IDEAL LEADERS' (O1) is a training system for managers in building a healthy
company culture, which will be supplemented by 'WORKING WITH A SMILE' (O2), a best practice
case study. These will be the umbrella for 'ME, THE IDEAL WORKMATE' (O3), a good feelings kit
with training tools for employees, developing strategies to be generators od a positive working
environment. The online system will also feature a platform for interactions between learners, trainers
and trainees, and other stakeholders. All outputs produced will be freely accessible for the public
within and beyond the project's lifetime.
TIWA is likely to have sustainable direct impacts within and beyond the project lifetime on three
target groups: 1) entrepreneurs and managers, 2) employees 3) Companies and organisations active
in the field of training, adult education and advisory services.
By creating training tools for improving skills and key competences of trainers, managers and
employees, the consortium expects to achieve the overall objective of the project: (a) evaluate the
effectiveness of creating a friendly working atmosphere, and (b) assess the effectiveness of building
solid and healthy human relationships in the workplace. The ultimate goal is to improve the culture
company and raise awareness of its importance in the health and productivity of a company.